A

beautiful tradition in Rome has been the extension of the Christmas season until Candlemas on February 2, the Feast of the Presentation of the Lord or the Purification of Mary. In the Fox and Vox homestead, I assure you, the tree is up and well watered, we cut it ourselves in early December and left it in water outside until the 23rd of December, the Mangers are lovingly displayed and all the outside lights still glow on the bushes. They will remain until we come home from church on Candlemas. Since we read the Divine Office according to the pre-1955 Divino Afflatu, we are still basking in the glow of the Octave of Epiphany. What a tragic loss began in that year when Annibale Bugnini began taking advantage of the trust of an every weakening Pius XII and the destruction of the liturgy began.
Though the official liturgical end of Christmas in the Nervous Disordered modernist liturgy, the "banal" and "on the spot product" of deformed Catholic minds, is the end of Vespers of the Baptism of the Lord, the ancient tradition in St. Peter's Square has always been to maintain the Nativity and Christmas Tree until Candlemas.
That ended today.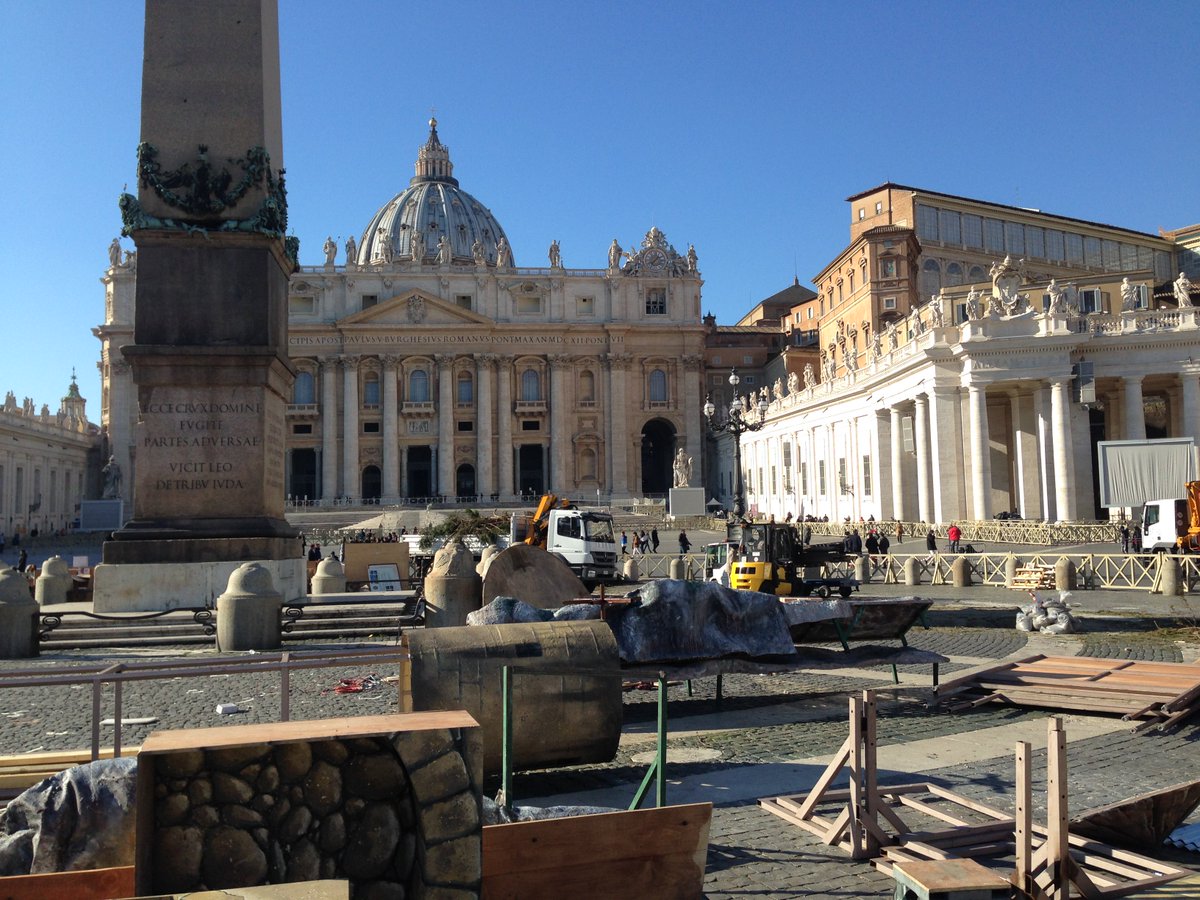 Barbarians at the gates of Rome.