D

avid Malloy, the Bishop of Rockford has barred his priests from offering the Novus Ordo Missae in the ad orientem posture. The rubrics of the Roman Missal Third Edition are quite clear in the instruction, that the priest, when he says the Orate or the Pax, is "facing the people." It specifically states that in red because it presumes that he is not, facing the people.
Secondly, Mr. Malloy, has banned priests from offering the traditional Roman liturgy without his permission in direct contravention of Summorum Pontificum.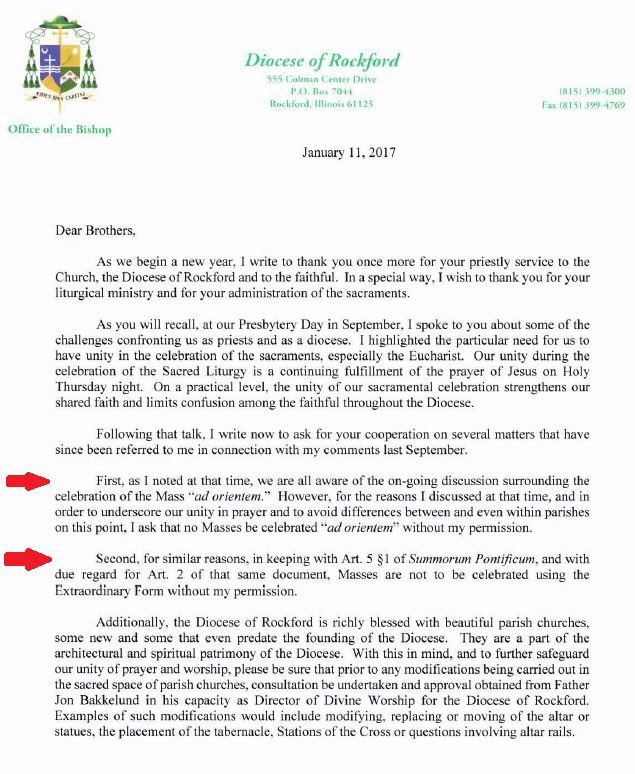 The bishop is a malefactor. He has no authority to do either. He is a disgrace.
While he is at it, maybe he should ban Confession or public recitation of the Rosary?
How much shall we bet that his next move will be to demand his priests give the Blessed Sacrament to adulterers or sodomites who have not repented and have no intention of amendment of life?
Father Z has the details.
Dr. Joseph Shaw of the Latin Mass Society in the U.K. reports at Rorate.
The Bishop is wrong. Only a man with a distorted ecclesiology and a corrupt Catholic heart and mind would diminish the liturgy of the Holy Mass and mock his priests and people in such a manner.
The man is a clericalist and a disgrace. A boil on the Body of Christ.
Let him be anathema.
He looks rather queer

*

too, no?

*Queer: strange or odd from a conventional viewpoint; unusually different; singular:
a queer notion of justice.