H

ave you ever heard of anything so strange? A Pope's special little group of advisers, in this case ten cardinals, make public the fact that they pledged to him their "full support."
http://www.catholicherald.co.uk/commentandblogs/2017/02/13/the-popes-council-have-given-him-their-full-support-translation-trouble-is-brewing/
Well, it is clearly obvious.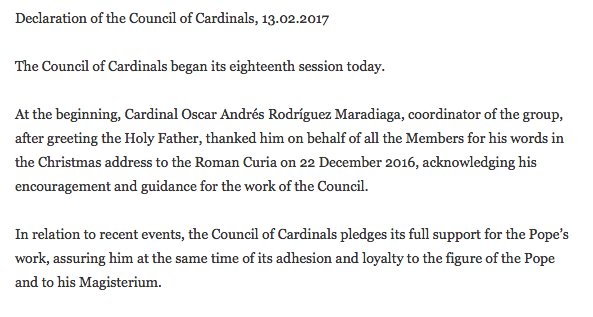 Bergoglio, who is in all likelihood a manifest heretic, is feeling the heat.
Good.

Better that he feels the heat from us and wakes up to his heresy, than he feel it in Hell for all eternity.
Jorge Bergoglio, repent of your heresy.
Repent of your insults to the faithful.
Lucifer and the Pope in Hell Wm Blake