U

sing an excuse about a "diary clash," Berogoglio lapdog Coccopalmerio, an alleged Cardinal and Prince of the Holy Roman Church, has skipped out on his presser to reveal his book.
The book, allegedly the answer to the Dubia of Father Bergoglio from the four Cardinals, and I dare say, millions of faithful, is not an acceptable answer from the Bishop of Rome.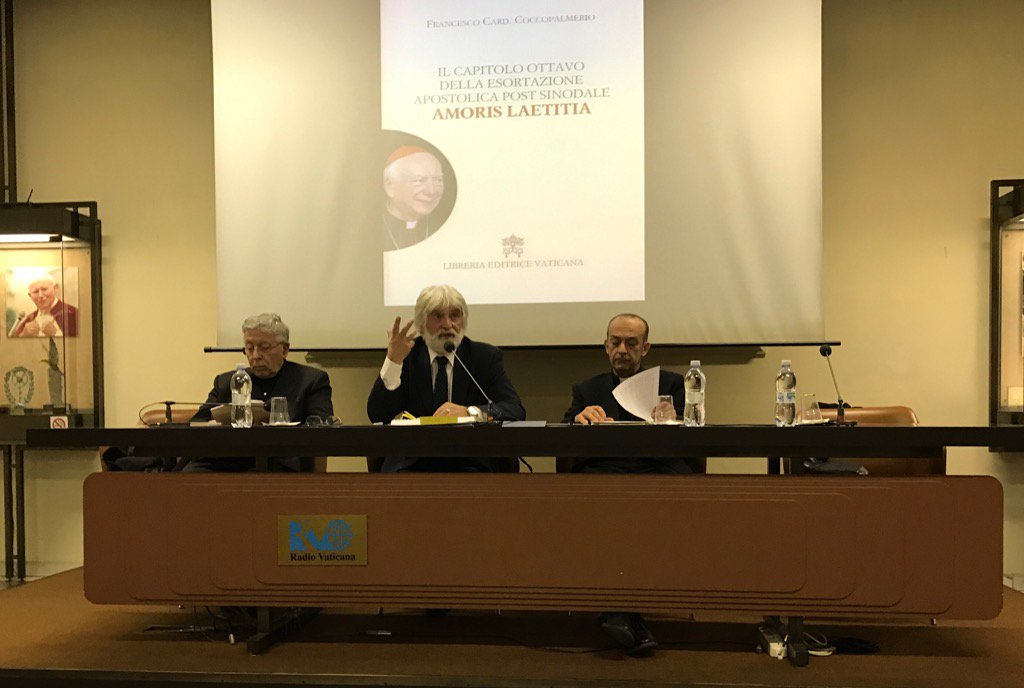 Excerpts from the book clearly reveal that the provision of Holy Communion and Penance for unrepentant adulterers is to be the norm.
"The divorced and remarried, de facto couples, those cohabitating, are certainly not models of unions in sync with Catholic Doctrine, but the Church cannot look the other way. Therefore, the sacraments of Reconciliation and Communion should be given even to those so-called wounded families and to however many who, despite living in situations not in line with traditional matrimonial canons, express the sincere desire to approach the sacraments after an appropriate period of discernment."
Nothing is said about sodomites, child rapists, pornography aficionados are priests who bugger little boys, but if it's okay to receive Holy Communion after you've fornicated with whores against your wife, or rakes against your husband, why not those priests who use their power to bugger, fellate, felch and gerbil little boys?
How about to murderers or embezzlers? Maybe extortionists and slave traders? You see, where does it end? Either it is mortal sin or it isn't?

Oh, I just couldn't help myself!
Coccopalmerio is a filthy heretic. A heresiarch that should be pummeled with the Catechism and sent off to a monastery and he can take along the Bishop of Rome with him.
Sorry for the bluntness but the reality is sometimes necessary.
How proud is this peacock, eh?
Thanks Papa Ratzinger. Another sound decision on your part.
Coccopalmerio is a flaming heretic.
So is his Bergoglio.