T

he Democrats, in convention, have done a lot of mocking of Donald Trump and the potential for a "bromance" with Vladimir Putin. Listening to them one after another is like listening to the drumbeats of war.
Russia is a civilised land of Christian people still trying to rid themselves of the Soviet poison. They are a cultured people. They have given the world some of its greatest architecture, as in St. Petersburg and great poets, composers and authors, philosophers and scientists. They are no longer Marxist, but we have become cultural Marxists.
They try to reverse the scourge of abortion initiated by Lenin, we triple-down on it.
They hold the wall against the insanity of so-called marriage of the same sexes and the homosexualist juggernaut and we embrace it.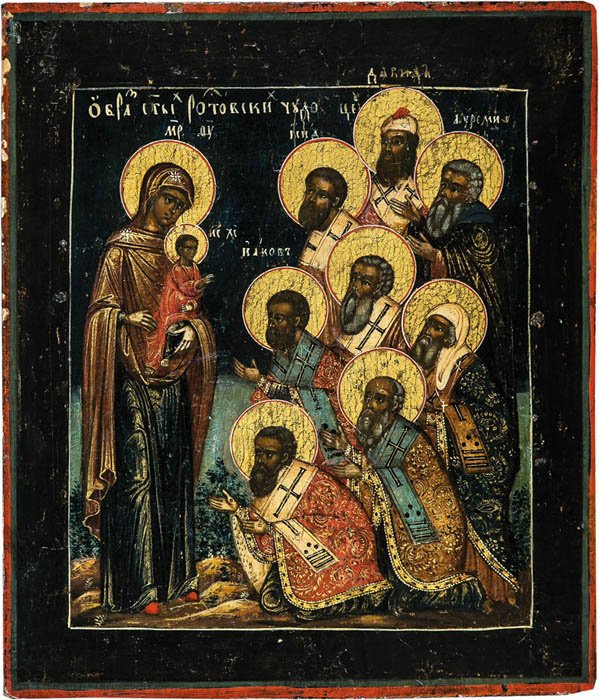 The Consecration of Russia to the Immaculate Heart of Mary has not taken place. Either Sister Lucy was right or she was deluded. If she was deluded then there should be no commemoration of the events of Fatima and Our Lady. There was a "secret." The Church admits it, therefore, she was not deluded. The Popes have disobeyed at their, and our peril.
Our Lady asked for the Consecration of Russia and that through it, Russia would be converted, and the world would be granted a period of peace. If not, then its "errors" would spread throughout the world.
It is too late, that Russia exists no more, and Russia's errors, the errors of its Soviet past, have spread, they have infected us in the West in terms of cultural Marxism. It is too late. It is done and we are being annihilated with no doubt, literal annihilation to come.
But, what would the Consecration bring about, if done now
, after Russia's errors have already spread?

In my view, it would bring a near instant reconciliation between East and West and invigorate the Church. It would lead to a bursting forth of heaven sent grace. It would push back the Islamic hordes and it would be bold enough to convert them, finally, to Our Lord Jesus Christ and His Church. It would be seen as a miracle from God alone that would bring all Christians home to a Catholic Church renewed to evangelise the world. It would be Holy Mother Russia which would rescue the Europe and the West through its rejuvenated Christianity united under Rome.
That is how, in my view, our merciful Lord will use our dereliction and insult to His Holy Mother. But it won't come without a price that we are still yet to pay because of our lack of faith and the disobedience of popes, cardinals, bishops, priests and Catholic faithful.
Russia is not my enemy. Russia is not Canada's enemy. Russia is not Europe's enemy. Russia is not America's enemy. We have a common enemy, we know what it is, and we have a common bond.
Are we insane? Missiles on our part - NATO, in Romania is to them what Russian missiles in Cuba were to the United States of America.
Vladimir Putin is probably the smartest world leader alive today.
Russia is not our enemy!