Good grief.
It is becoming hard to keep up with the bloodletting of the sodomite perverts and their protectors.
What do we find?
An alleged priest, Manual LaRosa-Lopez, was arrested in Conroe, Texas on four counts of "indecency with a child." It turns out that Cardinal DiNardo who has been urging Pope Francis to act regarding episcopal pervert cover-uppers has been accused of being a cover-upper himself.
https://onepeterfive.com/cardinal-dinardo-accused-of-neglect-in-abuse-case-while-in-rome-to-meet-with-pope-on-abuse-crisis/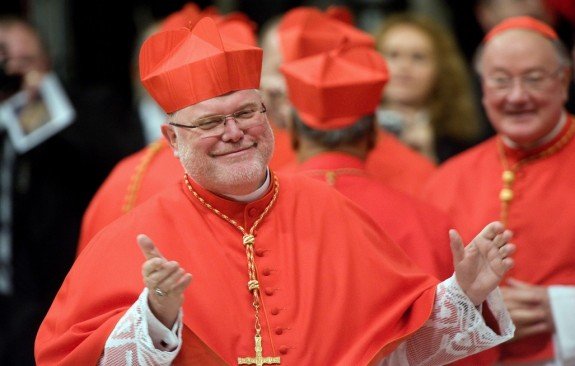 On top of that, we have the report from Germany of the leaked report of abuse of nearly 4,000 people by priests and bishops and the repetitive relocation and cover-up. The number cannot be accurate, this report was not independent.
https://www.lifesitenews.com/blogs/breaking-leaked-sex-abuse-report-rocks-german-church-3677-victims
We now have Bergoglio calling a Synod in 2019 on the matter of protecting children and vulnerable adults from abuse.
Unless the Synod provides full disclosure on the worldwide cover-up of what is no doubt a global network of sodomite perverts and an assurance that homosexuals will be removed from ministry no matter the colour of their cassocks, the Synod will be a sham.