T

hey have every right to demand protection of their copyright. That is fine, Not that I blame Louie, mind you; I thought his take was brilliant.
What is more important in this, is that Louie Verrecchio and the rest of us have these rats running scared. They know that we have the wherewithal to out and expose them for their dastardly deeds. They will not win and we will confront them everywhere and through whatever means are necessary.
Let this be a lesson to all of them, particularly those religious orders hiding sodomites in their midst.
They will be outed and brought down low.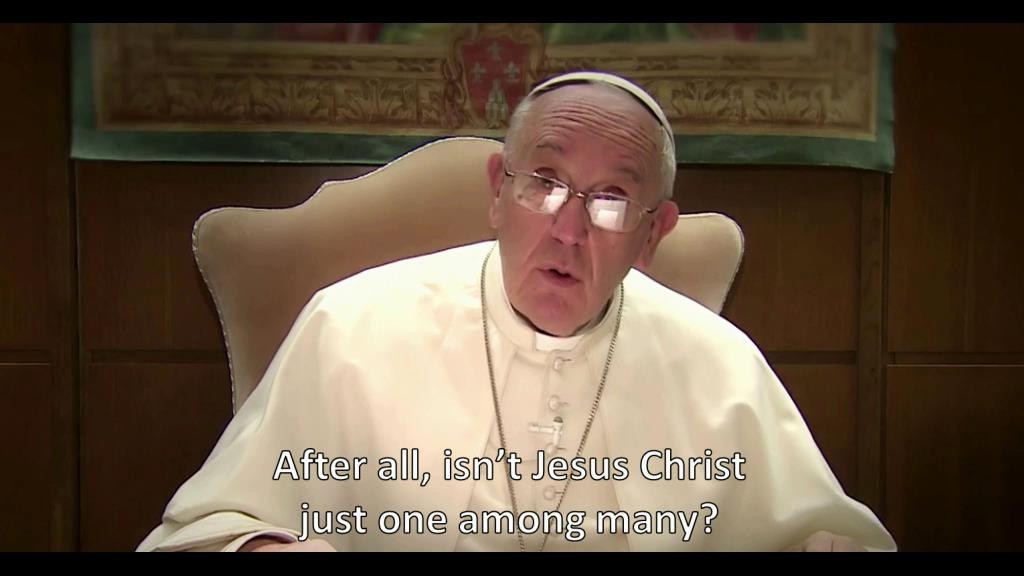 Apparently, after more than 8,000 views, the masterminds of "The Pope Video" have decided that my rendition offering a more proper translation of the apostasy therein must be suppressed.
I just received the following notice from Vimeo:
"We removed your video because a third party claims that it infringes a copyright that the third party owns or has the right to enforce."
It's not clear whether this action was instigated by the Pope World Prayer Network – Apostleship of Prayer, (the Jesuit group that produced the wretched thing) or someone at the Holy See, but it would seem that these are the only possible claimants.
What is it about my version that unsettles them so?
I think we all know the answer. In any case, watch, share and download the video (now uploaded at Gloria.tv) before it meets the same fate.