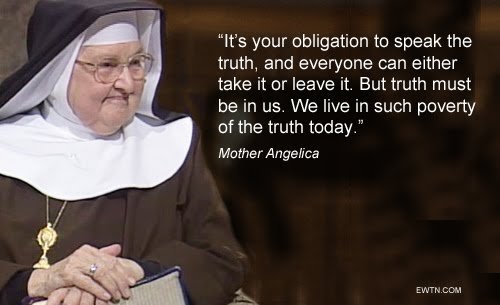 During the first Synod on the Family, Cardinal Napier came to the attention of many for his defence of the family and European, particularly German, arrogance towards Africa.
Since then, Napier has been a disappointment, or perhaps we simply knew little about this man and he was, all along, just a bucket carrier for the Bergoglian mafia.
In a recent interview, Napier said that Raymond Arroyo's and The World Over is like a "throwback to the 1960s & 70's" when radical Protestants "fulminated against [the] Catholic Faith in general, & [the] Pope in particular!"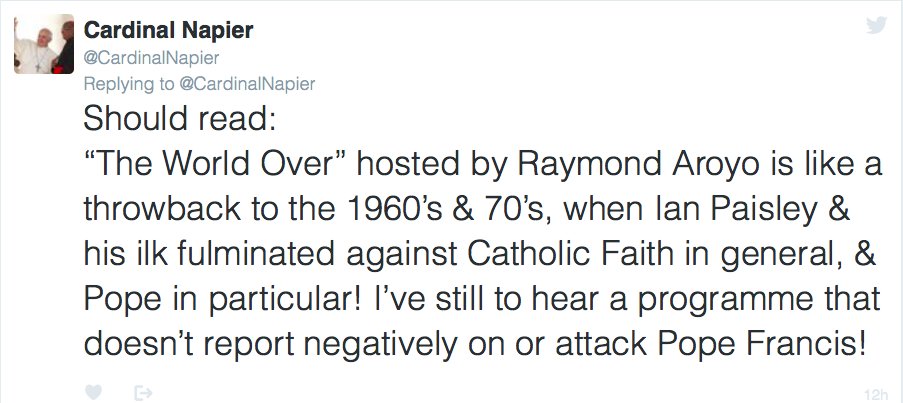 Last week, Rick Stika called it "fake news. Rick Stika blocked @VoxCantoris on Twitter. I am back on Twitter under a different handle, he has blocked me again. Napier long ago blocked Vox on Twitter.
Silly little effeminate cowards.
A disgrace to the Church.
How dare they slander laymen who stand up for the Faith.
What enemies of Christ these men are.