Y

et another attempt by corrupt church officials to silence faithful Catholics.
It was just over three years ago when a Vatican communications "expert" attempted to sue this writer over his objection to the reasonable response to his public commentary. Between pressure from his Order, financiers, a Cardinal, Breitbart, and hundreds of blogs around the world, the matter ended in embarrassment and ridicule for him and boosted this blog from just over 600,000 page views after ten years to what will be 5,000,000 by Easter or sooner, depending on Pope Bergoglio.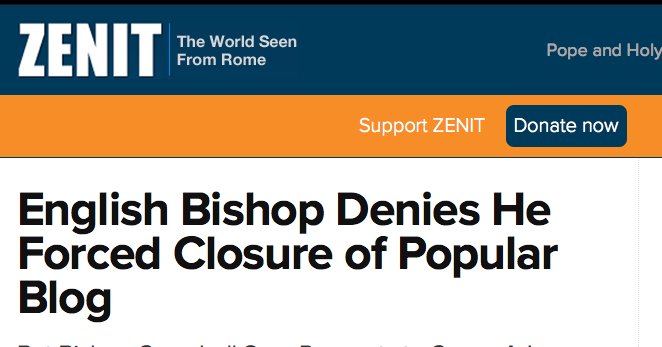 This came after the silencing of Deacon Nick Donnelly and his blog "Protect the Pope," which the bishop then denied forcing the closure. Deacon Donnelly is quite active on Twitter at https://twitter.com/ProtecttheFaith where he wrote on March 9; "Four years ago this week I was forced to stand down from my blog http://www.protectthepope.com. I was told that 'men of high standing' had complained about my posts. All my requests to recommence PtP have been refused. The truth is Protect the Pope was closed down."
Now, we see that the Vatican itself is attempting through an American law firm to shut down the Spanish blog, Infovaticana. They write, "The Vatican Secretariat of State wants InfoVaticana to close, and has contracted for it one of the most powerful law firms in the world, which does not accept any agreement that does not involve the final closure of this portal and the delivery of the InfoVaticana domain. com to your client."
The background on the story can also be read at ChurchMilitant who with Michael Voris was instrumental in assisting this writer's pushback against the "high profiled Vatican official" that attempted to silence this writer.
The Vatican, it seems, has learnt nothing from the past. Infovaticana must stand firm in this assault on freedom of thought, speech and expression and in violation of Canon 212.
Bergoglio, Parolin and the rest of these malefactors should understand it perfectly clear, we're not going away anytime soon.
Get used to it.