Rejoice, there were no pagan idols, particularly the graven image of the pagan Amazonians Mother Earth, on display at St. Peter's yesterday during Mass.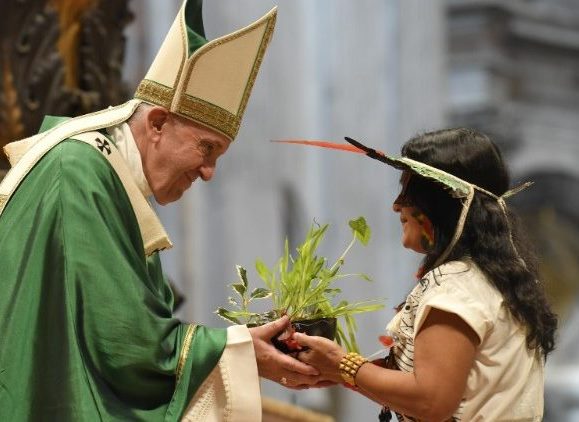 Not true friends, not true.
Your Bergoglio is gaslighting you, he is playing you making you think he never intended it or caved into the pressure. Oh, she was there alright, in the fo
rm of a plant and earth. The "Earth Mother" was present on the Altar of God, given in the Offertory procession.
Of course, liturgical law in the GIRM for the modernist rite prohibits flowers on the mensa of the altar. In the proper Roman Rite they are on the "gradine."
Floral decorations should always be done with moderation and placed around the altar rather than on its mensa. (GIRM 305).
So glad I'm part of the Church of Christ, Catholic.