T
here are not enough words to express my anger and rage other than that the man, Jorge Mario Bergoglio is an evil monster. A man so perfectly possessed by Satan that he now is fully personification of evil. A blasphemer. A heretic, An apostate. An Antipope!
I want to vomit.
Now, take a good look above at the video.
The Bergoglian mafia member, Austen Ivereigh states that this is St. Elizabeth and the Blessed Mother, What a stinking filthy perverted mind this moronic imbecile has.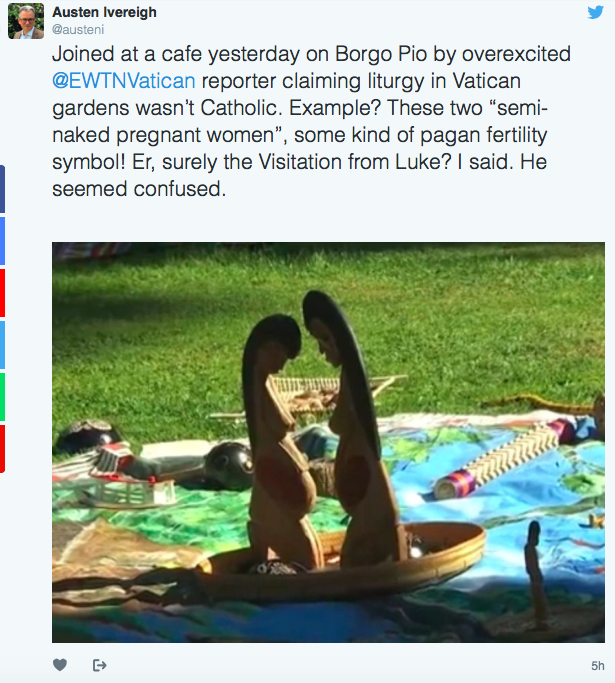 And just who is the one with the boner?
Update: Some are now saying it is an arm.
It's a boner.
Look at the left arm. Now, even a lousy artist/carver would not put arms that disproportionate.
It's Johnson!