M

assimo Faggioli, an alleged "theologian" reveals today what most of us have known for a long time, that the Catholic Church, while it still exists, has been overtaken by men who have put a new and false church into being. A church of Satan, a church that is against Christ and His Truth.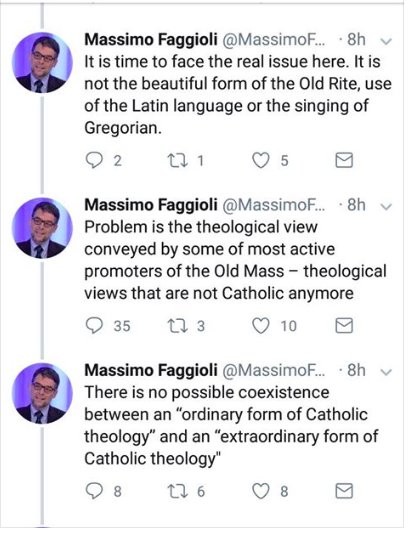 At the same time, James Martin issues the following. Rather than correct the poor child from what is clearly confusion and probably some kind of mental illness, he leaves him in his state and deceives the parents. He dares to write that it is a "scandal."
The scandal is James Martin.
Where are the Church leaders who have the power to silence both of these men for their heterodoxy?
They are nowhere to be found because they agree with them.
As with Mundabor, I look forward to being excommunicated.