B

ergoglio continues to hide the identity and cover up the child porn priest appointed to the Nunciature in Washington.
An immoral and vile situation if ever there was.
However, a commentator has indicated that the name is now known.
MONSIGNOR CARLO ALBERTO CAPELLA
There is a principle that people charged with criminal offenses, particularly sexual crimes and crimes involving children, are not kept in the shadows but made public.
Bergoglio's sympathy and concern for those who suffer from embedded sodomites and abusers is a fraud.
The Pope, or his Secretary of State, refused to agree to the request by the U.S. State Department to waive Capella's diplomatic immunity. They refused and still do not publicly acknowledge the crime. Let us be clear. Unless it was "planted" to frame someone, if one is in possession of child pornography, one is guilty of a crime.
A German Jesuit calls it out as "unprofessional
Let Bergoglio say that this is, "fake news."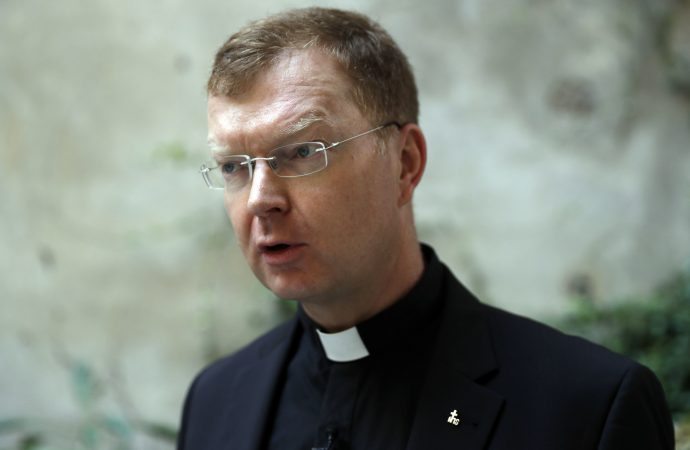 ROME - Arguably the Catholic Church's leading expert in the fight against child sexual abuse believes the Vatican dropped the ball on a recent case in which a diplomat at the papal embassy in Washington, D.C., was flagged as a possible suspect in a child pornography investigation, saying, "This should have been handled differently."
"I really don't understand this type of reaction [from the Vatican], and I'm pretty sure the American bishops were quite upset about how it was handled," said German Jesuit Father Hans Zollner.
Zollner heads the Centre for Child Protection at Rome's Gregorian University and is also a member of the Pontifical Commission for the Protection of Minors, a body created by Pope Francis to advise him on the reform effort and led by Cardinal Sean O'Malley of Boston.
Zollner called the way the recent case has been handled "tragic" and "unprofessional."
"The problem isn't that the diplomat was called back, because every government does the same thing normally, but we should have explained it differently," he said. "We should have at least clarified the basics, and it doesn't seem this has happened."
Read the rest at:
https://cruxnow.com/interviews/2017/09/28/expert-says-vatican-botched-response-child-porn-suspicions-envoy/