W

ho can forget this picture of Andrew Cuomo, Governor of the State of New York. Look at the glee in his face as he signs the death warrant of New York's babies defending himself, that it's all okay because you know, he "was educated in religious schools" and is a "former altar boy."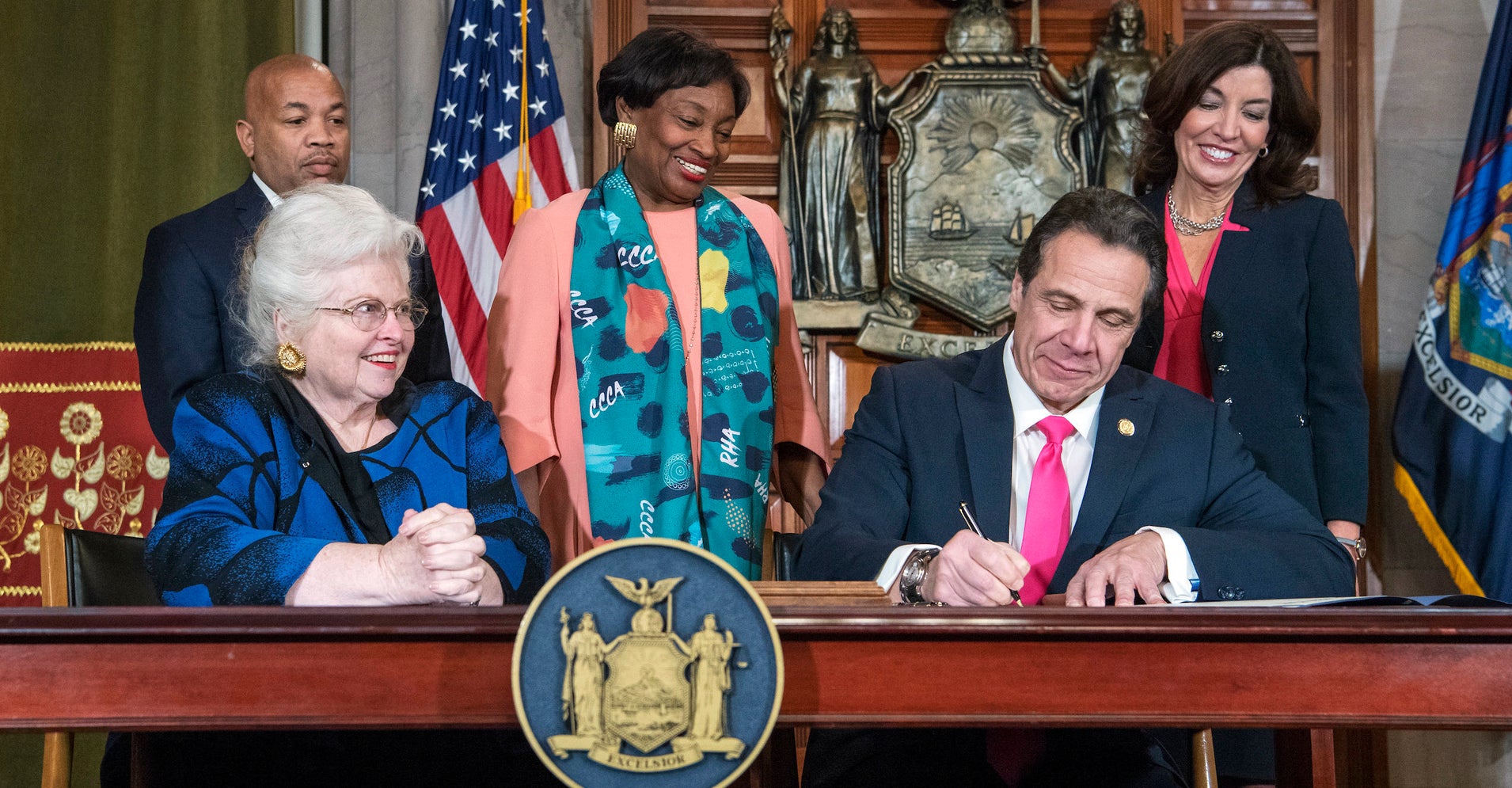 Kill the babies and kill the elderly. Not a far leap.
But it's okay, he's a Catholic was an altar boy.
Hell's gates are opened wide Andrea, just waiting for you.
There is this.
https://www.nationalreview.com/2020/05/coronavirus-crisis-andrew-cuomo-reckless-choices/
On March 6 Cuomo insisted, "The overall risk level of the novel coronavirus in New York remains low" and said, "We have more people in this country dying from the flu than we have dying from coronavirus." As late as March 8, Cuomo, instead of advising people to stay away from the subway, advised New Yorkers to seek out less-crowded subway cars, the mass-transit equivalent of saying, "Let them eat cake."
What may turn out to have been Cuomo's worst unforced error was his March 25 order that nursing homes must accept patients who carried the coronavirus. This now looks like setting off a series of time bombs in New York State's elder-care facilities, and Cuomo didn't reverse this policy until May 11. The governor protested at that time that only 12 percent of New York State COVID deaths had occurred in nursing homes, but we are now learning that many people who died after falling ill in nursing homes have not been counted in the official stats. One such facility reported seven COVID deaths to the state, the New York Post reported, but the actual number of deaths there over a five-week period this spring was 76. New York is literally burying this problem: Many New Yorkers who died in nursing homes were never tested for the virus. Nursing-home staffers told the Post far more people are dying at long-term-care facilities than in a normal spring and that a coverup is underway. There is now a bipartisan group in Albany calling for an investigation, but Cuomo replied, "This is going to be a period where we don't play gratuitous politics."