W

asn't there and investigation of this horrendous place a few years ago conducted by Cardinals Collins of Toronto and O'Malley of Boston and Dolan?

Did the Irish bishops do anything about this nest of bundled sticks?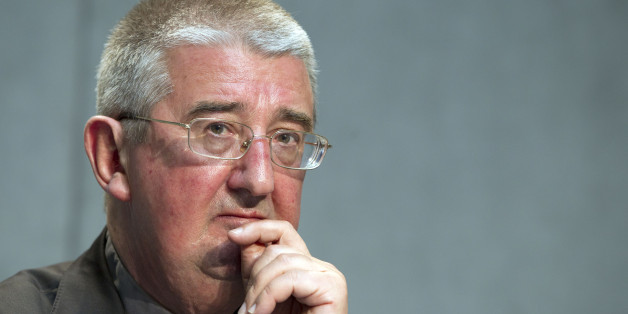 Archbishop Diarmuid Martin is somewhat unhappy that the next generation of molesters
, buggers and sodomite rapists has been found out.
Priests and seminarians on an app called Grindr. Do you know what it is? You register and through GPS, another who wants to play Poke-A-Man near you uses it to "hook-up."
It's like "cruising."
Priests and seminarians playing Poke-A-Man.
What an utterly useless, effeminate excuse for an Apostle!
You filthy, rotten sodomitical bastards. You have no business even considering priesthood.

Get out!
https://www.lifesitenews.com/news/dublin-archbishop-pulls-seminarians-from-national-seminary-over-gay-subcult