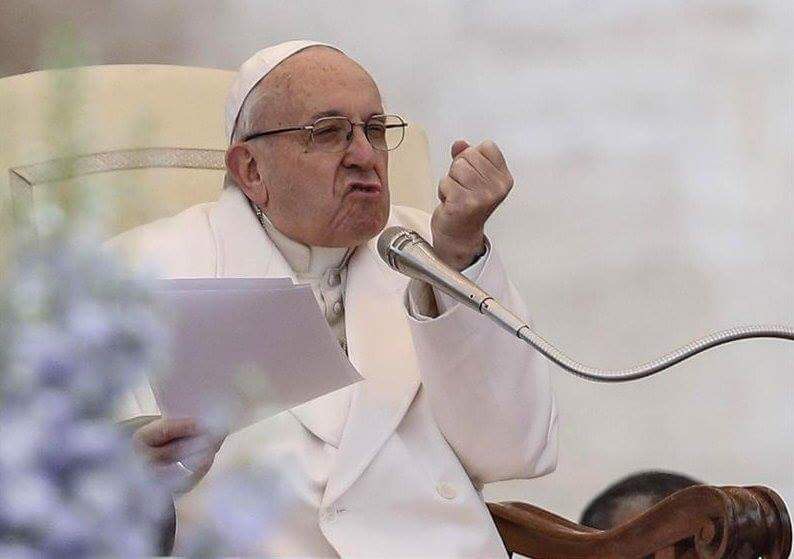 "How many times do we see the scandal of those people who go to church and stay there all day or go every day and then live hating others or talking badly about people? This is a scandal – it is better not to go to church: better to live as an atheist."
Of course, this is simply not true. If someone does become hateful or a gossiper, there is no better place for that person to be than in Church, starting at the confessional, if one can find a priest prepared to hear it.
The real question is, "what sick mind does this Bergoglio have to utter such a statement? What rotten childhood did he have that shaped him to say and think such theological

drivel.
Atheists will not gain heaven. For the Vicar of Jesus Christ to ever say that one is "better to live" as one is a crime against humanity.
The man is a disgrace to the faith, a walking, breathing scandal.
May the Lord, in His mercy, deliver us from this pompous hypocritical pervert-protector.