Rimproverare -
pettinare - redarguire - richiamare - rinfacciare - sgridare - strapazzare -strigliare
In English - to a
dmonish - call down - discipline - pull up - reprove - scold - shame - take to task - berate - carpet - chasten - chastise - chide - dress down - have words with - indict - lecture - objurgate -rebuke - remonstrate - reprehend - reprimand - reproach - tell off - upbraid
Look, don't give me that stuff about not changing doctrine or the media distorted. The very fact that this has become an issue lies at the door of one person.
Pope Francis's Meeting with Transsexual Gives 'Powerful' Hope to LGBT Catholics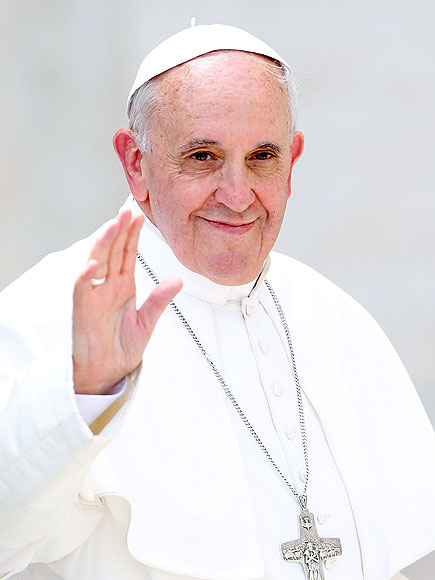 01/27/2015 AT 04:15 PM EST
As word spread that
Pope Francis
had
opened his residence to a transsexual man
denounced by his own parish priest, LGBT activists celebrated the papal meeting as powerful help in the fight for acceptance.
Diego Neria Lejárraga of Spain, 48, wrote Francis last year about how, after sex-reassignment surgery, he felt shunned by his local church in Plasencia in western Spain, where a priest denounced him as "the devil's daughter."
Francis, known to
cold call letter-writers
, surprised Lejárraga with a Christmas Eve phone call that was followed up on Saturday with a private meeting of Lejárraga and his fiancée at the Vatican City guesthouse Francis calls home.
Lejárraga told the
Spanish newspaper Hoy
: "It was a marvelous, intimate and unique experience. What happened in that meeting, what was said, is something that will remain between us, the ones that participated, since this is something I want to live with the utmost intimacy."
Even without details of that private discussion, Francis DeBernardo, executive director of
New Ways Ministry
, which advocates for LGBT Catholics, tells PEOPLE that the fact that it took place is potent symbolism.
"Pope Francis's papacy has been all about encouraging the church to have personal encounters with those on the margins, and that's what this meeting was," says DeBernardo.
The activist says he's not counting on any swift changes to the Catholic Church's teachings on questions of LGBT rights, "but the pope's method seems to be for slow and gradual change and his example is going to encourage other church leaders to seek out and have conversations with transgender individuals and others in the LGBT community."
"A pope's influence is more from his personal example than from any doctrinal edits," DeBernado continues. "That's why this meeting is very powerful and can really help to bring about a lot of good."