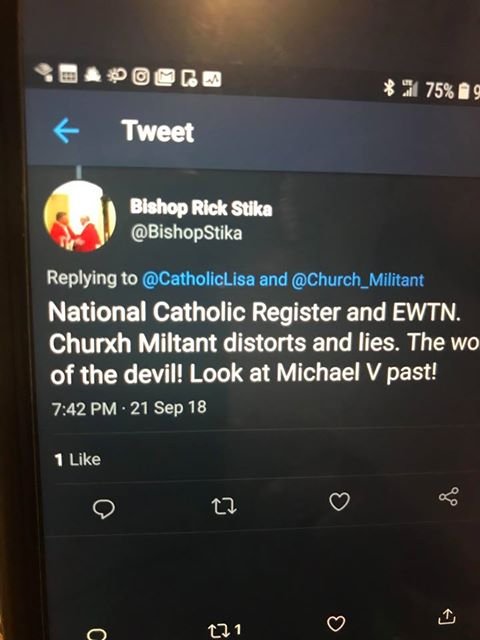 B

ishop Rick Stika has been proving to one and all on Twitter that he is the back end of a mule and about as smart. I had a little post about him a few weeks back. He blocked me on Twitter but did leave a smarmy comment on the blog.
The man has no mercy, no charity, no humility and knows nothing about repentance and redemption.
He is a stinking fraud.
Michael Voris repented long ago for his sins and for his "past."
How dare this man raise the sins of Michael's past that have been erased by the Lord Jesus Christ?
Does Rick Stika think he is holier than Christ?
Who is he to judge?
Has he no mercy?
Rick Stika is a fraud.
Someone must know something about little Ricky and the Diocese of Knoxville. How many perverts is this episcopal fraud protecting?
Is he one of them?