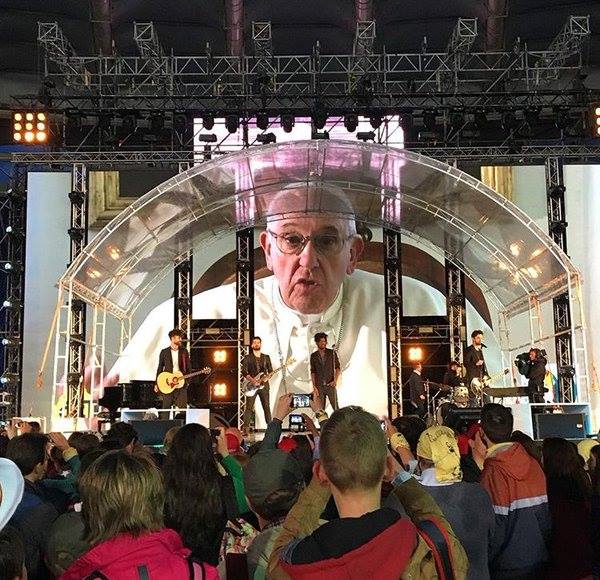 I

t is time to stop clapping.
The world insults the Church, it hates Her and it accuses Her. ... the members of the Church have joined forces with the world in its revolution against God. ...The world is now applauding our Holy Father.

World liberal elites line up for audiences with the Pope with chequebook in hand.

From an enemy of the ungodly revolution now the Church has become and instrument of, revolution with the Bishop of Rome leading the procession of radical change in tiara and cope, er, check that; mitre and cope! ... With his latest document namely, Amoris Laetitia, the joy of married love our pope has largely joined in the sexual revolution ... and the world is applauding ... it is time we stop clapping. ...

Amoris Laetitia is offensive

. ...
Can. 211 All Christ's faithful have the obligation and the right to strive so that the divine message of salvation may more and more reach all people of all times and all places.

Can. 212 §1 Christ's faithful, conscious of their own responsibility, are bound to show christian obedience to what the sacred Pastors, who represent Christ, declare as teachers of the faith and prescribe as rulers of the Church.

§2 Christ's faithful are at liberty to make known their needs, especially their spiritual needs, and their wishes to the Pastors of the Church.

§3 They have the right, indeed at times the duty, in keeping with their knowledge, competence and position, to manifest to the sacred Pastors their views on matters which concern the good of the Church. They have the right also to make their views known to others of Christ's faithful, but in doing so they must always respect the integrity of faith and morals, show due reverence to the Pastors and take into account both the common good and the dignity of individuals.
It is time to stop clapping.
Like that guy did.