W
hat the frack!
The poor Holy Father. He has been surrounded by imbeciles who would have the stupidity to allow two environmental activists in such proximity to him after his breakfast that they would use the Vicar of Christ to promulgate an attack on a legitimate industry and science that neither the Pope nor the cabal around him have any competence in.
Any more than he could solemnly proclaim that the moon is made of cream cheese and that the belief is binding on all Catholics.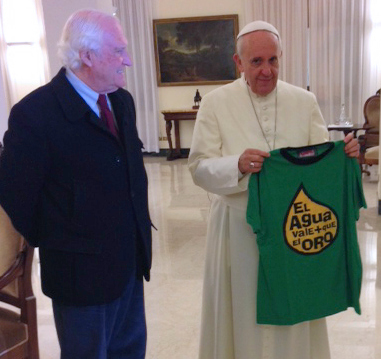 Holy Father, please free yourself from these incompetent sycophants that serve neither you or the Church but a corrupt agenda.