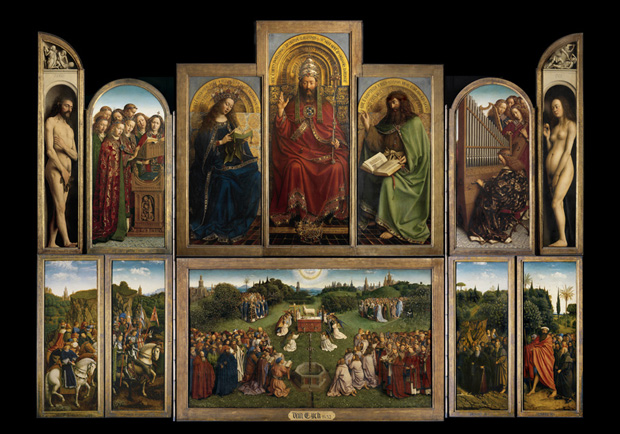 I
t just keeps getting more insane.
Here courtesy of that paragon of media ethical reporting on all things Catholic comes this little treat from NBC with yet another Rosica spin:
"It is a gesture of humility and service" Father Tom Rosica, a Vatican Press Office spokesperson, said before the ceremony. (Therefore, it was not "spontaneous" as Rosica said in the official Vatican statement, it was clearly planned and Rosica has either been misquoted or he has mislead the faithful. -- Vox).
"It teaches that liberation and new life are won not in presiding over multitudes from royal thrones nor by the quantity of bloody sacrifices offered on temple altars, but by walking with the lowly and poor and serving them as foot-washer along the journey," he added.
Did I read that right -- "Royal thrones?" Does Christ the King not rule from a royal throne in heaven? Is He not our King? Is He not represented on earth, until He comes again, by His Vicar, the Bishop of Rome - the Pope on a throne of dignity and honour awaiting Christ's royal return?
"Blood sacrifices offered on temple altars!" First, this is insulting to Jews and the ancient temple and the commands of G-d. Second, it is hardly in keeping with Nostra Aetate. But worse, much worse -- who offers "blood sacrifice" other than abortionists and satanists today? It is certainly not the Catholic Church? Is Father Tom Rosica telling NBC and the world that the Catholic Church offers a "bloody sacrifice?"
The Church offers an "unbloody sacrifice." The sacrifice of Our Lord at Calvary for nearly 2000 years re-presented in an "unbloody" manner on the Altars of our cathedrals and churches, our chapels and oratories!
This demands clarity!
It is not "foot-washing" that gives us "liberation and new life." It is baptism "by water and the spirit" and it is the Holy Mass and the Holy Eucharist, not a washing of the feet of any man or woman that gives us true life. It is not walking with the lowly no matter how good that may be; it is walking with Christ!
The first call of "social justice" is justice to God. The worship of God the Father, through the sanctifying propitiation of the Son and represented on the Altar in an unbloody manner through the Holy Spirit is social justice. That is our work. That, is social justice and it is to be celebrated in beauty, solemnity and truth. It is from that first "social justice" that all else flows. We are not saved by washing feet! The Mass ends with the words, "you are sent" for us to wash the feet or build the church or have children.
Father Rosica is attempting to supplant the truth of God with the worship of man. Something the Grand Master of the Orient Lodge of Italy would applaud greatly.
I don't know what's worse, returning him to Canada to Salt + Light and Assumption University or keeping him in Rome. Perhaps he should stay in Rome, then the light will shine for all to see.
What is this scandal?
Who is responsible for this?
Wake up, Catholics!
Father Tom Rosica greeting the, "first among equals" as told to the CBC.